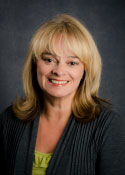 JACKIE MURPHY
Founding Partner/Mortgage Banker
COBALT MORTGAGE
We are part of the community.
Lasting relationships and genuine service are at the heart of what we do.
My team is proud to represent the largest privately owned mortgage banking firm in the state of Washington, and we are also active in our community. We hire locally, live locally, and are here for the long term.
I am a proud Founding Partner of Cobalt Mortgage, recently named by the Puget Sound Business Journal as one of the Top 100 Fastest Growing Companies, the 100 Largest Privately Held Companies and the 100 Best Places to Work in the State of Washington! I graduated from the University of Central Florida in 1983 with a BSBA in Business (Marketing) and closed my first mortgage in 1988.
Uniquely focused on client needs, I work to educate and strategize with my clients to create a terrific mortgage lending experience. As an accomplished problem solver, I'm trusted by my referral partners to be accountable in this tumultuous market.
JACKIE MURPHY
WA MLO-183435
Founding Partner/Mortgage Banker
Email:  jackie.murphy​@cobaltmortgage.com
Website: jackiemurphy.com
Apply Online: Cobalt Mortgage
Phone:  (425) 605-3122
Kirkland Branch
11255 Kirkland Way
Suite 100
Kirkland, WA 98033